Follow Me for All the Updates & Tips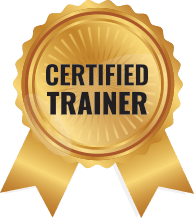 What can a life coach do for me?
And what does getting coached by Shane Bird get you?
Once you have decided "good enough" is no longer going to be "good enough" then its time – for you to find the right person who can get the changes you want in your life.
With so many life coaches and resources out there, the question you may be asking is, "How can I be sure I am getting the right one?" Because you want to work with the best life coach, don't you?
Are you asking yourself "Who can I trust and how do I know I can trust them?", or "Will a life coach just be taking me for a ride?"
So let's handle those concerns right here now.
You are reading this right now for that very reason because you want to stop having that uneasy feeling that holds you back in aspects of life and having those kinds of questions even coming up.
Eliminating negative emotions and taking immediate action are essential in those that are ultimately successful.
You want an internal shift to a place where you can start living the life that you dream about. So hiring a professional coach is a smart decision if you need your mindset on point.
And I'm not the only one who thinks so,
Thanks to a study from the International Coaching Federation (ICF), by utilising a coach
80% of clients improved their self-confidence
73% of clients improved their relationships
72% of clients improved their communication skills
67% of clients improved their work-life balance
The personal benefits of coaching are as wide-ranging as the individuals involved. Numerous clients report that coaching positively impacted their careers as well as their lives by helping them to:
· Establish and take action towards achieving their goals
· Become more self-reliant
· Gain more job and life satisfaction
· Contribute more effectively to the team and the organization
· Take greater responsibility and accountability for actions and commitments
· Work easily and productively with others (boss, direct reports, peers)
· Communicate more effectively
(source: Ken Blanchard Companies)
Coaching in organization and leadership settings is also an invaluable tool for developing people across a wide range of needs. The benefits of coaching are many; 80% of people who receive coaching report increased self-confidence, and over 70% benefit from improved work performance, relationships, and more effective communication skills. 86% of companies report that they recouped their investment on coaching and more (source: ICF 2009).
New E-course! 9 Steps that Guarantee a new life
What Resources Will I Gain?
Coaches provide a wide range of resources; the best coaches are highly experienced and trained. They have an extensive collection of systems to call on that are designed to do everything from removing unwanted behaviours, to breaking undesired patterns and habits, to setting empowering and fulfilling life-changing goals.
The best life coaches have a proven track record; they have demonstrated producing reliable results for their clients that give them lasting change. The best coaches are experienced in identifying exactly what's got you stuck in the first place so that you can then get a resolution on what's caused the problem initially and then teach you how to handle that situation. They then teach you how to handle anything that comes up in the future. 
The leading life coaches have their own tested and proven coaching methods, they then adapt their unique coaching programs for each of their clients, solely based on what that client-specific needs so they can move forward with a success mindset.
A coach will also install an accountability system so that you are kept in track to achieve your desired outcomes. So often we set goals (especially at New Years) and then we never follow through to achieve them. This is because we talk ourselves out of having to do it. We allow little things to 'slip by', and before we know it we are missing the goals and letting ourselves down again. 
This causes us to feel discouraged in ourselves and which then makes it even harder to set out and achieve the next thing. If you are letting yourself down like this, then you should look into having a coach keep you accountable.
When you take on someone to hold you accountable, you take away the option of taking the easy way out. Your accountability coach will push you when you're thinking about quitting so that you get the results you have set out to achieve. 
The good thing about having a coach is they are your ally and have your best interest at heart, even when you start to doubt yourself or your progress, they will keep you aligned, so you get maximum results. They will be firm with you; this will always come from a place of love and will be for your growth. Taking on an accountability coach from outside your peer group is essential to ensure you don't ruin any relationship with someone close to you.
If you are being held accountable by a friend or family member then think – there is a risk that the friendship could be compromised.
If, when you are being pushed beyond your comfort zone, they may hold back for fear of ruining the relationship by them coming across as 'pushy' or you may start to feel resentment because they are always pushing and challenging you.
If someone from your peer group is your accountability coach, then they may put the friendship as more important than bringing you to your full potential.
Allow yourself to be supported when trying to reach challenging goals; doing them alone can be difficult. Give yourself the best possible chance to win by choosing the right life coach.
So now the question is: how do you choose the best life coach in Sydney?
I can help you work that out. If you are looking to hire a life coach in Sydney, then pay attention to what I'm about to say.
Coaching is a very rapidly growing industry, and there are more and more people that are calling themselves life coaches. The thing is this industry isn't about just turning up on a Saturday morning to coach an under 9s football team; this is serious stuff.
Life coaches are dealing with people's emotions. Emotions are a very sensitive area for people and need to be handled with care. See, it's a fact that when we don't control our emotions, we start to struggle with life, and it takes a specialised coach to realign those emotions. Our emotional state has a profound effect on relationships, finances, career, personal goals, and health.
So, you can see that who you choose to be your coach is a very important decision.
This is why I am 100% dedicated to helping you find the coach that's the right fit for you.
When you decide it is time to take on a life coach, you are investing 2 things most of all, your money and your time. You want to have success, that's why you are still here reading this.
You have made a decision that most people don't do, you have decided that the most important thing to look after is yourself, because if you are not performing at your best, you cannot help anyone else to be there best, that could be your partner, kids, work colleagues, friends, etc.
By making the decision to work on yourself, you have made the decision you want to be in the same category as all the high performers of the world.
This is where I can help you;
If you are committed to taking control of your life back, if you want to shift to the next level to get better results, if you want to grow yourself personally and professionally, then I recommend you do this.
Research life coaches in Sydney, google "best life coach in Sydney" find out what they offer. Compare them to other life coaches in Sydney and see what their past clients say about them.
Once you have done that, come back to shanebird.com look over my site and my FaceBook page, read my testimonials, see what the results are that could be yours.
Then when you are ready to commit to living an extraordinary life, contact me for a free call to chat about how I can best serve you to live the life YOU want.
Get started on your new life today - Download my Free E-BOOK